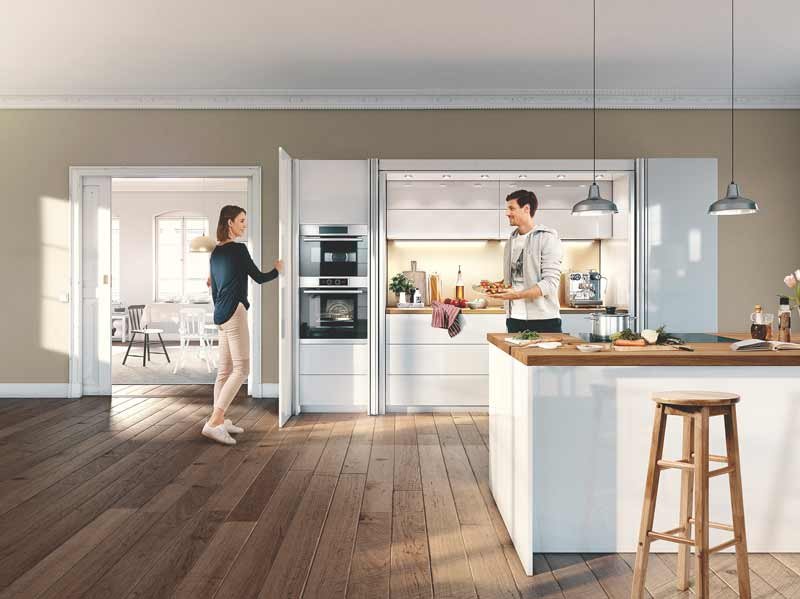 Since 2008, Root Kitchen has evolved to be a pioneer of the Indian kitchen manufacturing industry. Root Kitchen styles kitchen products which go on to become the trend. The appealing look and the urge to explore is unending. Root Kitchen endeavors to innovate and create newer styles in kitchen, laced with better durability and afford ability.
Our foresight enables us to rise to a level which enables us to have a wide distribution across India. We deliver adaptable and varied products from the globe, ideal for your kitchen style and impart more elegance to it. Our passion for quality makes our products user friendly & renowned for their perfect fitment. This catalogue will illuminate on the product we provide, but it is not a measure of our limit. You can think of your dream product in your kitchen and rest assure, we will deliver it.
Our kitchen solutions make your kitchen the most bewitching place in your happy home, where the most memorable moments of your life occurs and stays. And we move ahead transforming tastes with our transformative kitchens!
A Tale of Excellence
Enter Root Kitchen, one of the India's largest names in Kitchen Storage Solutions and Wardrobe Storage Solutions. As a market leader with a decade plus of experience we constantly devise means to improvise our products, service and sustainable manufacturing principles and create the perfect living space.
Preferred Retailers
Root Kitchen selects and builds robust relationships with your preferred local retailer so that you enjoy buying new kitchen products. This also means that you receive the choicest products to suit your lifestyle and impeccable expert design solutions to shape the right space for you.
Utmost Standards
Root Kitchen accessories radiate the contrast quality can create, every product undergoing stringent quality control. We follow the path of distinguished designs supported by good quality to meet the highest standards. Yes, our final intent is to care for and value our customers.